History and Experience
Order fulfillment and distribution services for efficient growth
Custom Solutions Using Advanced Technology
For more than 35 years, Diamond Fulfillment Solutions has delivered market leading technology-enabled order fulfillment solutions to a diverse and growing list of customers. Since inception, Diamond has satisfied the needs of Fortune 500 companies and household names. We've extended our reach to include newer and emerging customers. Clients rely on us for our customized solutions and advanced technology-driven capabilities.
Benefiting from our headquarters in Chicagoland, our Midwest distribution facilities are ideally positioned to satisfy customers' national fulfillment requirements at cost competitive rates and responsive coast-to-coast delivery times.
State of the Art Distribution Company
In 2002, we expanded and consolidated our three distribution facilities into one centralized state-of-the-art warehouse facility in Waukegan, IL.  In early 2008, we further expanded our facility which is now comprised of 100,000 square feet of warehouse and office space. Diamond's management and employees are passionate about exceeding customer expectations and delivering best-in-class solutions with personalized customer service. We routinely manage regulated materials and products in our highly secured and FDA approved facility which is required for customers in healthcare, pharmaceutical and food & beverage end-markets.



Inventory Accuracy Levels
Diamond has decades of experience satisfying customers in the following end-markets:
Healthcare & Pharmaceuticals
Hospitality, Loyalty & Rewards
Financial Services
Associations, Education & Non-Profits
Promotional Product Distributors
eCommerce Companies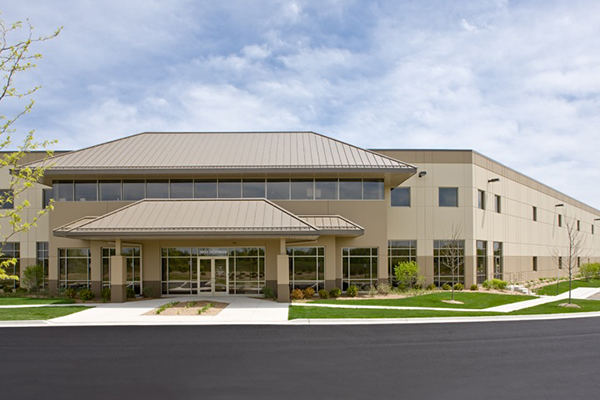 Technology-Driven Order Fulfillment
Though our services and customized programs are vast in nature, there are a select number of areas that define the infrastructure of our company. These core capabilities, along with our highly advanced technology base, allows us to be dynamically flexible to the ever-changing needs of our clients.
Bulk distribution
Custom kitting and assembly projects
Personalized mailings
Rework projects
Drug sample storage, distribution and Management
Call center and customer service functions
Literature and premium fulfillment
Customized Database Solutions